From time to time, even super-hero moms and dads need some time to themselves to enjoy an adult conversation at a place where the meal does not come with a prize or in a bag!  But as we all know, time away from the kids sometimes feels like it's more trouble than it's worth!… and the big question:  What to do?  Hey, we're all in the same place:  Our world revolves around everything kidful!  And that's where our friends at LubbockintheLoop.com come to the rescue.  They are the experts in uncovering and sharing with very deserving parents the latest, newest places and savvy events across the South Plains.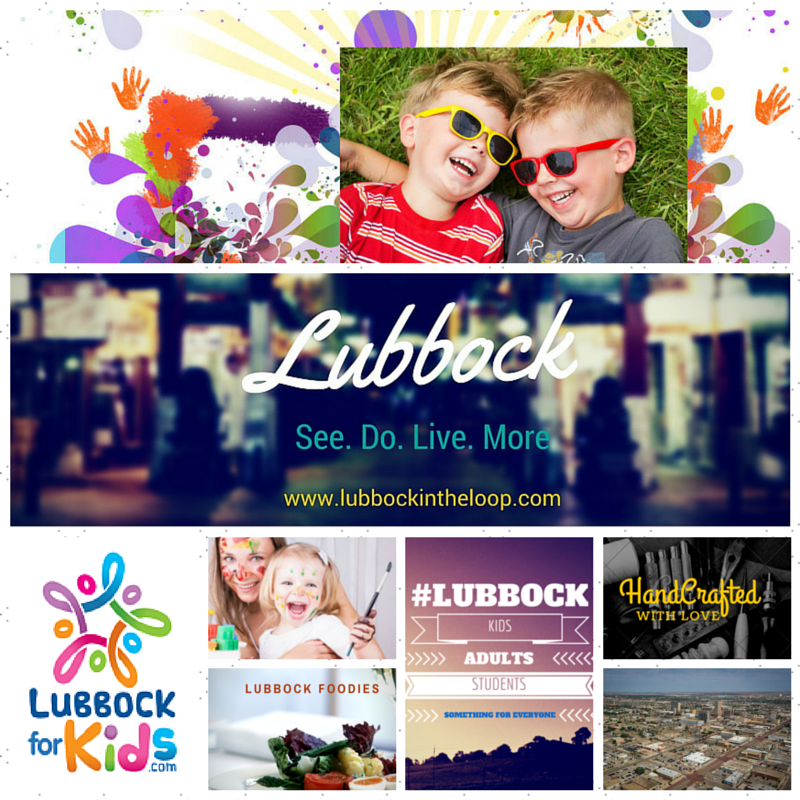 So we're excited to team up with LubbockintheLoop to share a new series:  Parent Night Out / Family Night Out.  We collaborate on a bi-weekly basis to showcase Parents Night Out and Family Night Out ideas. Each article will feature a different theme (Outdoor activities, Nights Out Under $30, Free Weekends, Healthy Nights Out, etc). LitL will hand-pick "Sitter Worthy" parent  ideas and we'll feature family top picks. So whether you have some family time in mind or crave some adult time, we'll have you covered!  Feel free to let us know what you think!  Have an idea for future themes? Share it with us here or on our Facebook Page.
This week's theme: Top Dinner Date suggestions that won't break the bank…  with the family and without!
Family Night Out – Top Picks for a Family Dinner Out that Won't Break the Piggy Bank from
Lubbock For Kids
Any place that offers Kids Eat Free that night!
We offer a handy list that stays constantly updated of area Kids Eat Free or almost-free deals… and there's at least one every day including the weekends!  Most are targeted to kids 12 and under so this is especially sweet for those with younger kids!  And most of the area buffet-style restaurants offer Little Kids Eat Free (under 3) everyday including Souper!Salad! and Golden Corral.  Several sit-down restaurants that feature weekend deals include:
Abuelo's Taqueria 19th & Quaker (free) on Fridays after 3pm.
Denny's (free) on Saturdays between 4-10pm.
Mama Rita's (for $1.29 all day) and Dickey's Barbecue (free) on Sundays.
(reminder:  Be sure to check before you go… deals can change!)
Holly Hop Ice Cream Shoppe
Holly Hop Ice Cream Shoppe is a great local spot for families to have a great lunch or dinner out and very reasonable.  Easy to forget that they have yummy daily specials hot of the grill!  We really like their soups… yum!
Arcade Restaurants
The area arcade-based restaurants are great options when everyone wants to play!  However, we all know that these can tip our budget with "one more game!"  - so beware or just be lucky!
Chuck E Cheese (younger kids)
Mr. Gatti's (younger and mid)
50th Street Caboose (older kids)
The Drive-In
A great deal for a family dinner out is to head to Stars & Stripes Drive-In.  The food is really good and reasonable and there is always a screen with family-freindly movies.  And for an uber piggy bank friendly night, you can pack a picnic !
More…
There are so many great family restaurant around town where you can sit down with the family, not break the bank, and have fun!  We know there are so many more…. where are your favorites?  Share them with us here or on our Facebook page!
And check back soon for our next Family Night Out / Parent Night Out series with Lubbock in the Loop… and until then if you need an idea for some mom and dad time, checkout their website where you're sure to find everything in town that's "Sitter Worthy!"