By Kelly Martin, M.Ed, LPC
Guest Contributor
We are excited to introduce our readers to Kelly Martin… our newest contributor!  Kelly is a Licensed Professional Counselor, parent, and owner of The Playroom Lubbock offering therapy counseling services specifically for children and adolescents.  From individual and group Play Therapy to yoga and parent-included classes, Kelly and her team offer a wealth of support for local kiddos and parents.  Specialties include divorce care, self esteem, social skills, anxiety, grief, anger management, ADHD support… topics that hit home with many area kids and families.  We love Kelly's first article… full of timely advice for all parents and especially helpful for children with sensory challenges.  Have questions or ideas for future blog topics?  Just comment below or you can contact Kelly directly at kelly@playroomlubbock.com and through her website at Playroomlubbock.com.
Welcome Kelly!
Help Make Your Child's Halloween Experience Positive
As Halloween approaches with all of the costumes, sights, sounds, smells, fall festivals, trunk or treats, and the traditional trick or treats, it's important to keep in mind how the extra stimulation and treats affect our kids or the kids that come visit our homes or booths. (Not to mention the effects of sugar!). This article is intended to raise awareness about kids with special needs and to provide some tips for parents.
Children with sensory sensitivities like those associated with ADHD, Asperger Syndrome, or Sensory Processing Disorder can feel stressed at Halloween.
Parents want their children to have a positive, festive experience. With careful planning, preparation, and sensitivity in how you react, children with learning, behavioral, or sensory issues can enjoy this exciting time of year as well.
For those of you hosting Trick or Treat, a festival booth, or a Trunk or Treat, be accepting of all types of personalities and abilities that are behind the Halloween costume.
Children who struggle with poor fine motor skills may grab more than one piece of candy.

Children who take forever to pick out a piece of candy may have motor planning issues.

The child who does not say "trick or treat" or "thank you" may struggle with anxiety or may be non verbal.

The child who looks disappointed at the treats may have a food allergy.

And lastly the child who isn't wearing a costume may have a sensory issue.
I am not suggesting that if your child has done one or some of the above examples that he or she may have a disorder. What I am suggesting is to show some grace and acceptance to everyone who rings your bell or visits your booth.
The Brain Balance Achievement Center gives fantastic Tips for Kids with Sensory Sensitivities. For example:
1) Giving your child a schedule of events can help children feel less anxiety.
2) Have a code word for your child to use if he or she feels overwhelmed and needs a break.
3) Before you leave, discuss how long you plan to stay and expectations for behavior.
4) Have your child practice wearing his costume BEFORE an event.
5) If you child has food sensitivities or allergies, plan ahead to offer alternatives like toys.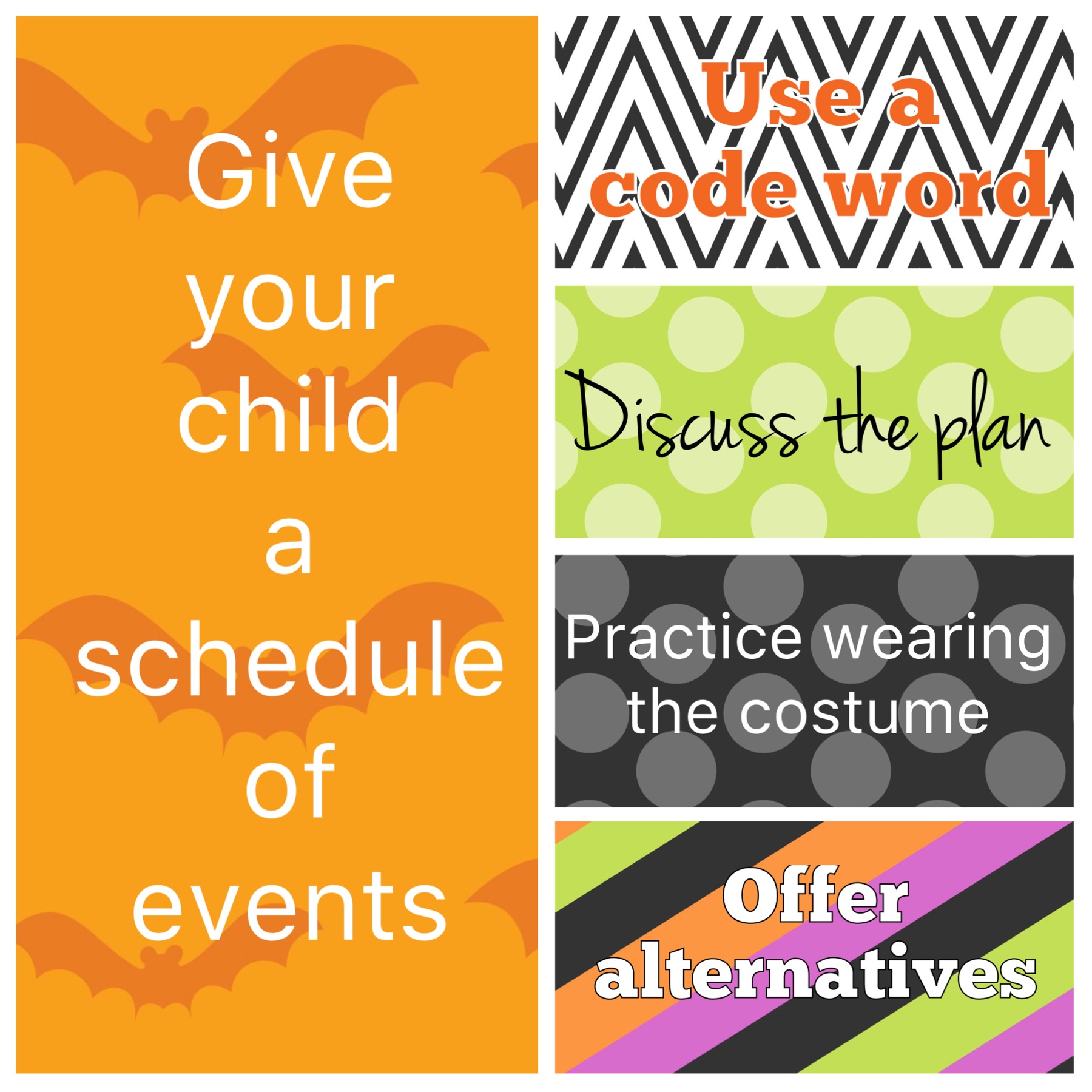 The Teal Pumpkin Project by The Food Allergy Research and Education raises awareness of food allergies and promotes inclusion of all trick-or-treaters. You can provide non-food treats for trick or treaters and paint a pumpkin teal to place in front of your home to indicate you have non-food treats available. Free signs are available to download at www.foodallergy.org.
Lubbock has wonderful opportunities to celebrate Fall and Halloween. I hope this article helps keep Halloween a fun, positive experience for all.
Kelly Martin, is a Licensed Professional Counselor and owner of The Playroom Lubbock. She specializes in counseling and play therapy for children and adolescents.
The TEAL PUMPKIN PROJECT and the Teal Pumpkin Image are trademarks of Food Allergy Research & Education (FARE).