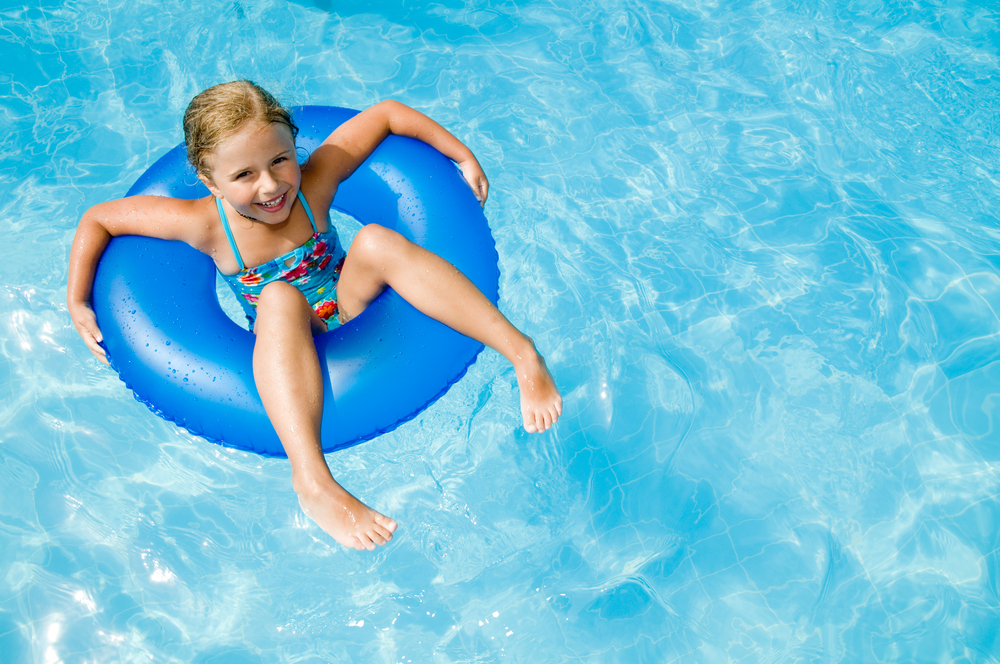 The school year is a distant memory for most of our kids and now summer is staring us in the face… asking "what are we going to do today?"  We're here to help inspire your search for summer camps of all shapes and sizes for kids of all ages and interests!  And our friends a Lubbock in the Loop have even put together a fun list for a quick getaway while the kids are occupied!  So browse through our camps, schedule some summertime fun for the kids, and then sneak away for a little grown-up R&R… hey, everyone deserves to be a happy camper over the summer!
For an even greater collection of camps, be sure to checkout our jam-packed, up-to-the-moment camp guide.  Over 300 summer camps are currently listed in our guide … and growing everyday!  It's the only place you'll find a complete list of area camps and all things kidful, in a searchable, sortable format by age, interest, timeframe and more!  Click here to Search…
Whether you've already completed your plans for the summer or don't even plan to think about it till after school is out, we've got you covered!  Here are a few suggestions and tips to help save you time.  Our first tip:  Many places are still offering discounts for registrations made before the end of the month… so it's not too late!
Best-kept Camp Secrets on The Cheap.  And because they are…. better call now to ensure a spot!
Lubbock Parks & Recreation Day Camps.
Our local Community Centers offer some of the best camps in town… creative and fun for extremely reasonable prices!  And that includes a Tennis Camp at Burgess-Rushing and even a great camp at Safety City!  Many camps are almost full, so better call them quickly!  Here's a handy link to the full Parks & Rec Activity Guide… it's gi-normous!
Gardening Camps at The Arboretum.
The Summer Gardening Camp for Kids @ The Arboretum is a great opportunity for the kids to learn from Master Gardeners!  Also ask about their new Gardening Club for kids… lots of ways to get kiddos blooming!
The City Museums:  Silent Wings & Buddy Holly Center.
It's easy to forget that these rich local landmarks also offer some of the most unique and memorable camps for kids…. for a song!
Texas Tech Museum Camps.
The Museum of Texas Tech offers camps with creative themes including Wizard Camp with a Harry Potter theme, and the Lubbock Lake Landmark has several camps … free!
Boys & Girls Clubs and the YWCA.
Don't overlook these wonderful local resources. There are several Boys & Girls Club locations around town that keep the kids super-busy, and the YWCA offers fun daily camps too.  Reminder: Sun 'n Fun is under renovation so if you typically use the Y for your summer childcare, better check with them fast to ensure a spot at one of the other locations!
Sports-based Camps
Fitness-based Childcare at local gyms.
These businesses are great options for an active choice for full-time childcare or part-time too!  Most of these also offer swimming lessons/camps.
Texas Tech Rec Center Youth Sports Camp.
Two full weeks full of fun, athletic activities designed for all skill levels, ages 7-14.  Three sessions to choose from.  Texas Tech Rec Center.
LCU Rec Center Youth Day Camp.
Weekly morning day camps from 8am – noon Monday-Friday.  For kids entering Kinder through 6th grades.  LCU Rec Center signups.
High School Youth Sports Camps.
From Football and Soccer clinics to Basketball and Golf, some of the best camps are provided by local High Schools and at a bargain price!  Check your neighborhood High School and register asap… most of these are early in June.
Texas Tech Sport Camps.
Texas Tech also offers top-tier sports camps that offer our kids a rare glimpse into the next level of performance and also the collegiant experience.  Tech provides a convenient Multi-Sport Youth Camp Website ( texastechsportscamps.com )  where you can find info and register for athletic camps that are open to area youth including Baseball, Football, Soccer, and Girls Golf.
The camps for Men's Basketball, Women's Basketball, Volleyball, Cross Country and Speed & Agility (Strength & Conditioning Camps for ages 7-18) can all be accessed through the Texas Tech Athletics page where you can register online.
LCU Sport Camps.
Our kids are so fortunate to have several Universities who share their resources and skills to train our kids!  Lubbock Christina University also offers high-caliber sport youth camps and a convenient multi-sport youth camp website for easy signups ( lcusportscamps.com ).
Music & Performing Arts Camps
Moonlight Arts Academy.   A new program that offers a series of summer camps for kids of all ages.  Each camp offers a combination of fine arts classes (that the kids can choose!) of singing, dancing, acting and visual arts.
Hub Performing Arts School.  Camps focus on performing arts with an emphasis on musical production… and fun!
Ballet Lubbock.  Offers a Dance Discoveries Summer Workshop for ages 3 – 9. It's a great way for young ones to explore dance just for fun, or to help determine whether to enroll in the year-round Ballet Lubbock School.
School of Rock – Lubbock.  Several Boot Camp classes are offered for all musical interests.
Texas Tech Band & Orchestra Camp.  For orchestra, band, jazz, drum major, and twirling, First week of July.
Arts & Crafts Camps
Art & Company Kids.
The Mud Room.
Clay Cafe.
Painting with a Twist.  They've added weekly kid-friendly (no vino!) classes especially for summer.
Art Factory Summer Camp at the Garden & Arts Center.
STEM Camps
Texas Tech IDEAL.  The Texas Tech Division of Institutional Diversity, Equity & Community Engagement (IDEAL) offers some of the most exciting camps, many overnight where the kids stay in the Tech dorms!  Some may be filled so check with them asap.  Camps include: Generation TECH, Science is a Girl Thing, Run on the Wind Engineering Camp, Shake Hands With Your Future, and Sports Media!
The Science Spectrum.  Great hands-on camps for kids of all ages!  (plus checkout their snazzy new website!)
Texas Tech Chess Camp.  Our kids have a chance to learn from some of the rockstars of the chess world!
Movie Camps
Well, that might be stretching it a bit… but it wouldn't be summer without our favorite movie matinees and specials!
Alamo Kids Camps:  Family movies at 10am EVERY day (including weekends!) throughout the summer.  This year they are also introducing a "choose-your-own-ticket price" program ranging from $1 to $3 per person – you choose the amount. It allows parents to not only purchase seats online, in advance with reserved seating – yay! – but also 100% of ticket sales will be donated to the South Plains Food Bank!
Premiere Cinema at the Mall Summer Kids Fest.  $1 movies at 10am and at 11am every Tuesday and Wednesday from 5/31 through 8/3.
Cinemark Tinseltown on 82nd Summer Movie Clubhouse.  $1 movies (or only 50 cents if you purchase the series!) at 9:300am every Wednesday and Thursday from 6/1 – 8/4.
Overnight Camps
If you are looking for some overnight camp experiences for the kids, but not too far from home, most of the Texas Tech camps offer "resident" camps in the dorms (major points on the cool meter for these!).  But the best deals around town for overnight options can be found with the Girl Scouts and Boys Scouts.  Typically for summer camps your child does not need to be a current scout to attend camp and they are very reasonable!  Other places include faith-based camps such as Ceta Canyon in Happy, Texas.  Check with your church for some additional ideas.  Many offer summer camps for individuals rather than just groups.
Did we miss your favorite?  Share it with us here or add it to our listings!  Looking for more?  Check our up-to-the-minute Camp Guide.  Happy Summer!
 Originally published 5/19/2015.  Updated for 2016.